You should know the best way to share your blog content for free.
And, no, I'm not going to suggest an expensive tool or software to share links to your blog posts.
So, let's take a look at the big picture, here.
The health of your blog depends on your ability to share your blog content.
I'm sure you do everything you can to get the word out about each blog post you write.
But if you are not getting the results you want, then you have to change something.
And sharing your content less is clearly not the answer.
You already know how important it is to get more eyeballs on your content.
So what you really need is to strengthen your content marketing strategy.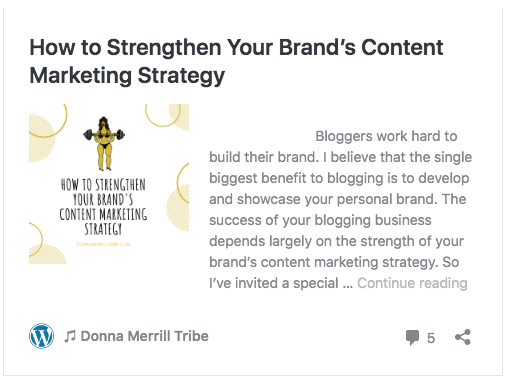 And that means you can't just put more blog post links all over the place.
Don't be fooled into thinking that more is better.
That doesn't always work.
What you really need is to find a better way… a more effective way to share your articles and your core blogging message.
So let's do it.
Let's talk about the most effective… the best way to share your blog content.