I know, I know.
Spending as high as $1.5 per click and getting a mere 20-30 percent opt-in rate and almost NIL sales…cracking the paid ads code can be tough, especially for a beginner.
I tried Udimi.
I tried Google Adwords.
I tried traffic agencies.
Trust me, almost all are the same.
Yes, I am not saying that the traffic is not genuine or that it does not generate results. Paid ads, when done right and consistently, can generate results.
But let's face it.
If we are in to internet marketing and want to make money online, we do not have millions in our bank accounts to spend.
If the paid ads are working for you, however little or insignificant it might be, don't stop it. It's paid traffic and it requires lots of testing, trials and errors to find the ONE offer that converts.
However, if you are looking for email leads to promote your product and service to, I have a better alternative for you.
What is MyLeadGenSecret?
Who Created It?
MyLeadGenSecret is essentially a lead generation program that generates you a minimum of 100 buyer email leads per day.
For how much? Only 1 cent per lead.
This program is targeted towards internet marketers who engages in email marketing. Whether one is an affiliate marketer or a product owner, this program lets you send emails to your leads whenever you want.
The founder of MyLeadGenSecret is Jim Harmon, a rather down-to-earth marketer who does not show off his fancy cars and big house like the rest of 'em do.
He has been in the MMO and Biz Opp niche for quite some and he came up with this unique model of lead generation where the lead generation costs are divided among the MLGS subscribers. In other words, this is just like group media buying, if you know what I mean.
That's how the cost per lead is so CHEAP, of course! I thought they must be scraping these emails. But it's mostly through group buying and partner with data partners. I can vouch for this because I use another data partner that provides me around 1 lakh leads per month for $30. So, I know it can work.
The good thing is that these leads are permission-based. So, you don't need to worry about being blocked or blacklisted. From my own personal experience, the bounce rate is ZERO!
The open rates and CTRs vary from mail to mail, from sender to sender. Some of them are making a hundred bucks a day, and some of them are not breaking even after six months of the subscription.
The trick to play these email leads is to understand that they are cold traffic and warm them up for months before you send your first offer. You need to remove the unresponsive leads regularly and segment your lists into the niches you are covering. (If you are an email marketer, I guess you already know this.)
How Are The Leads Generated?
My Lead Gen Secret (MLGS) collects leads through advertising to cold traffic and opting them into the database. It can be from survey questionnaires to co-registration methods. 
MLGS promotes its lead capture page through PPC ads. It collects people's information based on their interests. There will be multiple or series of questions before prospects/visitors taken to actual email opt-in form. This way, MLGS filters out bad or freebie seekers in the first place. 
Another method they use is through the co-registration method. When someone signs up to a third-party advertiser, he is offered to sign up to an offer by the MLGS system. If they do, they are entered into the database.
According to the MLGS website, it has partnered with many data partner networks through which leads are being generated for its prime members.
See the image below from my MLGS account.
It can't get any cheaper than that.
If you bring in one or more referrals to the system, your daily number of leads get multiplied by that many times. For example, if you bring one referral, you get 100 extra leads per day at no extra cost at all.
Doing the math, you gain a minimum of 3,000 top-tier email leads every month (from USA, Canada, Australia, United Kingdom and New Zealand).
Or, it can go as high as 10,000…20,000…or even 1,000,000….the more you referrals you bring, the more email leads you to get per day.
On top of that, you will get compensated for the amount of the referrals you bring.
Here's a screenshot of the compensation plan.
Awesome, right?
Wait! There's yet another reason why it is one of the best internet marketing programs I ever came across.
A Built-In Email Autoresponder


Free of Cost!
Email marketing is costly.
For a measly 10,000 subscribers, Aweber charges above 60 dollars per month. The more subscribers you have, the higher the cost will be. If you were to go for a third-party email marketing service, you could burn a big hole in your pocket. BUT…
What if I tell you that with MyLeadGenSecret, you don't have to pay for an email marketing service?
MyLeadGenSecret comes with a FREE email marketing platform that lets you send one email per day to all your subscribers―regardless of whether you have 1,000 subscribers, 10,000 subscribers or 1,00,000 subscribers.
It does not matter.
The email sending service is 100% free.
There is only ONE CONDITION though.
You can send only one email per day. 
You can use the Perfect Timing feature if you want. That lets you send those emails to your leads right when they are most likely to open and read it.
The deliverability of those emails is awesome.
Check these stats yourself.
Do the Leads Convert Into Sales?
That's the beauty of it.
The very first program I will suggest you promote through the internal mailing system is to promote MyLeadGenSecret itself.
Just log in to the members' dashboard.
Whip up a conversion-worthy email.
Send it, and you are done.
For all this, you pay merely $30 dollars per month.
How cool is that?
Your referrals from mailers will grow.
Your number of daily leads will go up.
Rinse and repeat.
Do you see how the whole thing can compound into something HUGE over time?
Now, these leads are procured from various data partners and are focused more on Make Money Online, Work from Home and Online Business Opportunities. Health, finance and CPA offers can work too.
The thing is, these are cold leads. They have just signed up into the database and are not warmed up and segmented into a particular niche yet.
That's your job.
Just like you do with paid ad traffic.
The only difference is…
In the case of solo ad traffic, you might pay as high as $3-4 a lead (average is $1.5-2, in my opinion).
In the case of MyLeadGenSecret traffic, you will pay only 1 cent a lead.
It's a no brainer, right?
Click here to join MyLeadGenSecret program
Following are the experiences of a few people who use the system and love it so much as to promote it on YouTube or Facebook or whatever.
Disclaimer: they want you to sign up as their referral, you know why. So, they will occasionally talk about their bonuses and gifts. Don't focus on that. FOCUS ON THE RESULTS THEY ARE GETTING FROM MLGS.
Get Started with MyLeadGenSecret system
Get Started with MyLeadGenSecret system
Get Started with MyLeadGenSecret system
Get Started with MyLeadGenSecret system
Get Started with MyLeadGenSecret system
Get Started with MyLeadGenSecret system
Get Started with MyLeadGenSecret system
Get Started with MyLeadGenSecret system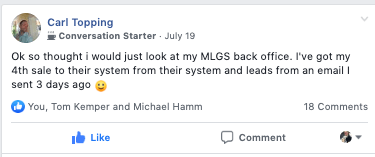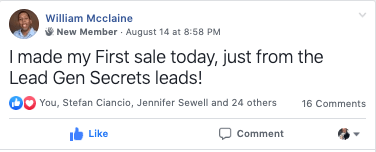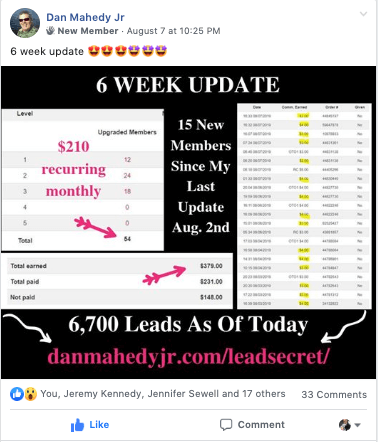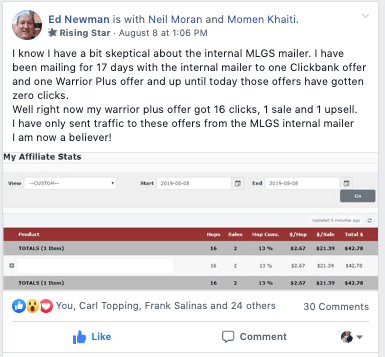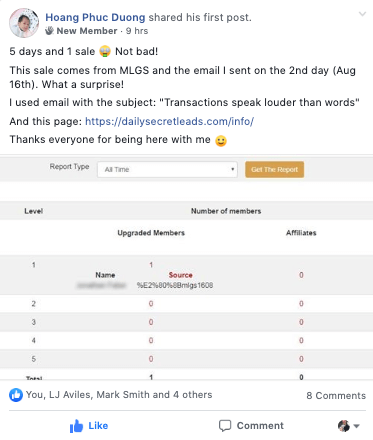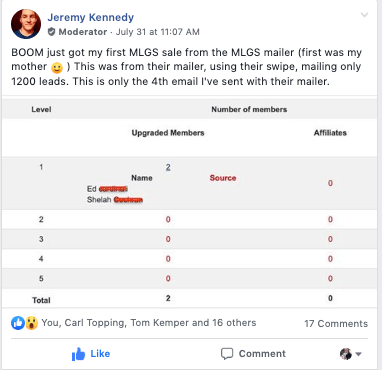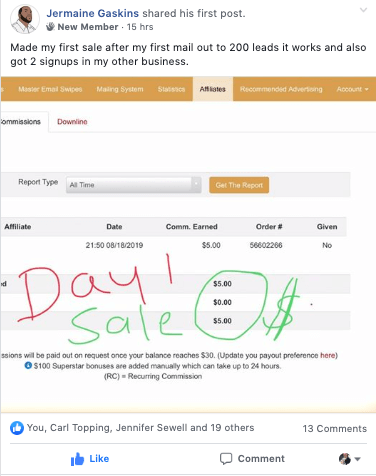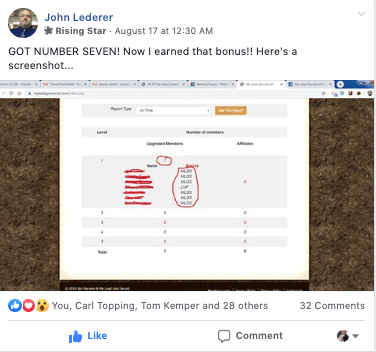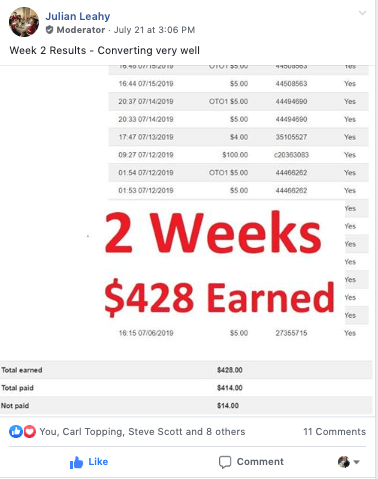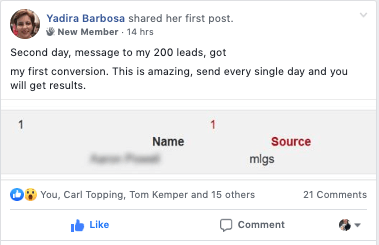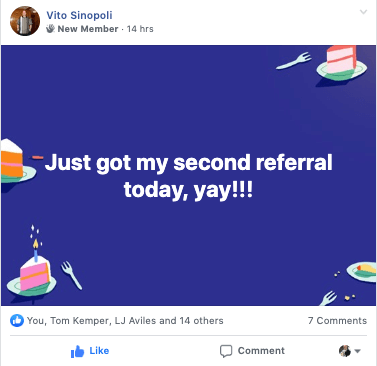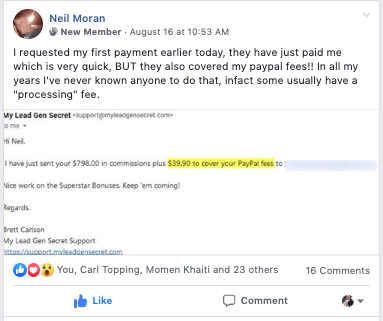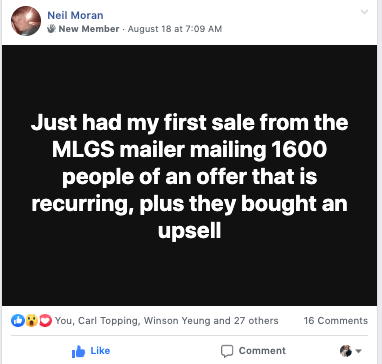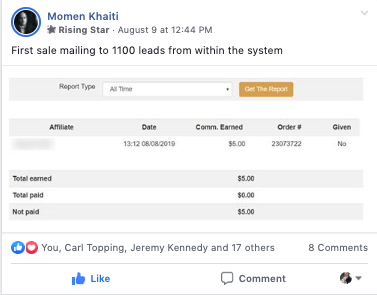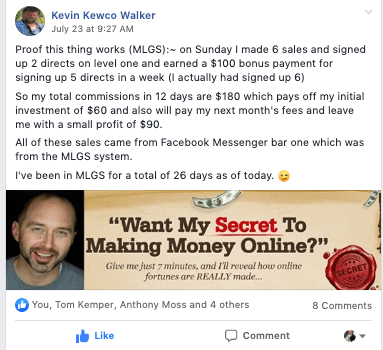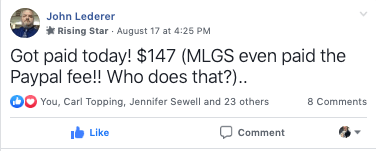 Get Started with MyLeadGenSecret system
Join BizeReads Newsletter
Interesting stuff on how to make money online!
PLUS exclusive deals and offers.